Welcome to the Board
From CRFH
Server troubles happening; database keeps dying. I'm thinking about moving it, but in the meantime I'll try to keep remembering to revive it periodically. --Celtic Minstrel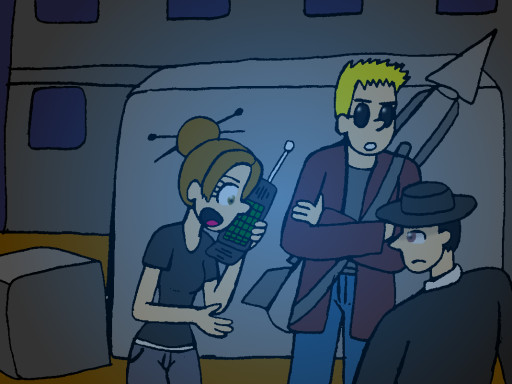 Welcome to the CRFH Boardies Website!!! Giving new meaning to the word "boarddom" since late 2000.
CRFH!!! stands for College Roomies from Hell!!!, a fabtabulous webcomic by Maritza Campos. We're called "Boardies" because we talk about the comic on our Message Board. There's also a #crfh IRC channel.
Note: The contents of this wiki is not canon for CRFH, though it is canon for the CRFH Boardie fandom.
Browse a list of users or their characters. Or start at the article on The Board itself. You could also check out the FAQ.
---
Welcome to the Board.
Leave your sanity at the door.
Within this website, you will find all you ever needed (or wanted) to know about those strange creatures, the Boardies, their ominous and terrifying enemies, and their even more ominous allies. You'll also find a 24-page standalone comic, drawn by none other than Maritza herself, charting the first day of a particularly excitable young newbie as he learns some very bizarre ropes.
If very little of that made sense to you, stop off at the FAQ before delving into this weird and wonderful world. Otherwise, follow the links to the left and head on in. The situation in CRFH is grim, and the forces of light and hope need every good man, woman, or other sentient they can get...
Credits